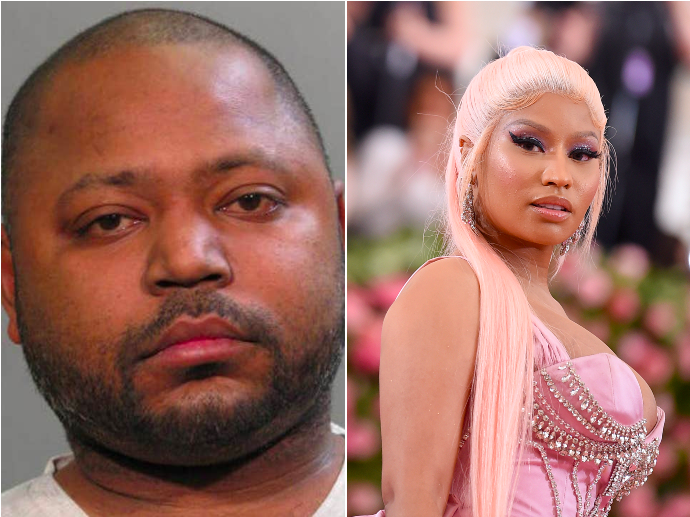 Nicki Minaj's brother Jelani Maraj has been sentenced to 25 years in prison after being found guilty of raping a child.
Maraj was found guilty of "predatory sexual assault against a child and endangering the welfare of a child" following his 2017 conviction, and was sentenced in a New York court on Monday (27 January). 
He was originally arrested and charged in 2015.
The victim testified in court, detailing sexual assaults that she said occurred four times a week and sometimes twice a day. 
She told the court she had become suicidal after the rapes. "I didn't think I could make it through the day without an anxiety attack," she said. "I felt I had no voice."
Her younger brother also testified that he witnessed one assault.
Despite being on the witness list, Minaj did not testify, however Maraj's lawyer read out a 2016 letter from the rapper in a bid to reduce his sentence, calling him the "most patient, gentle, genuine, giving selfless man I know".