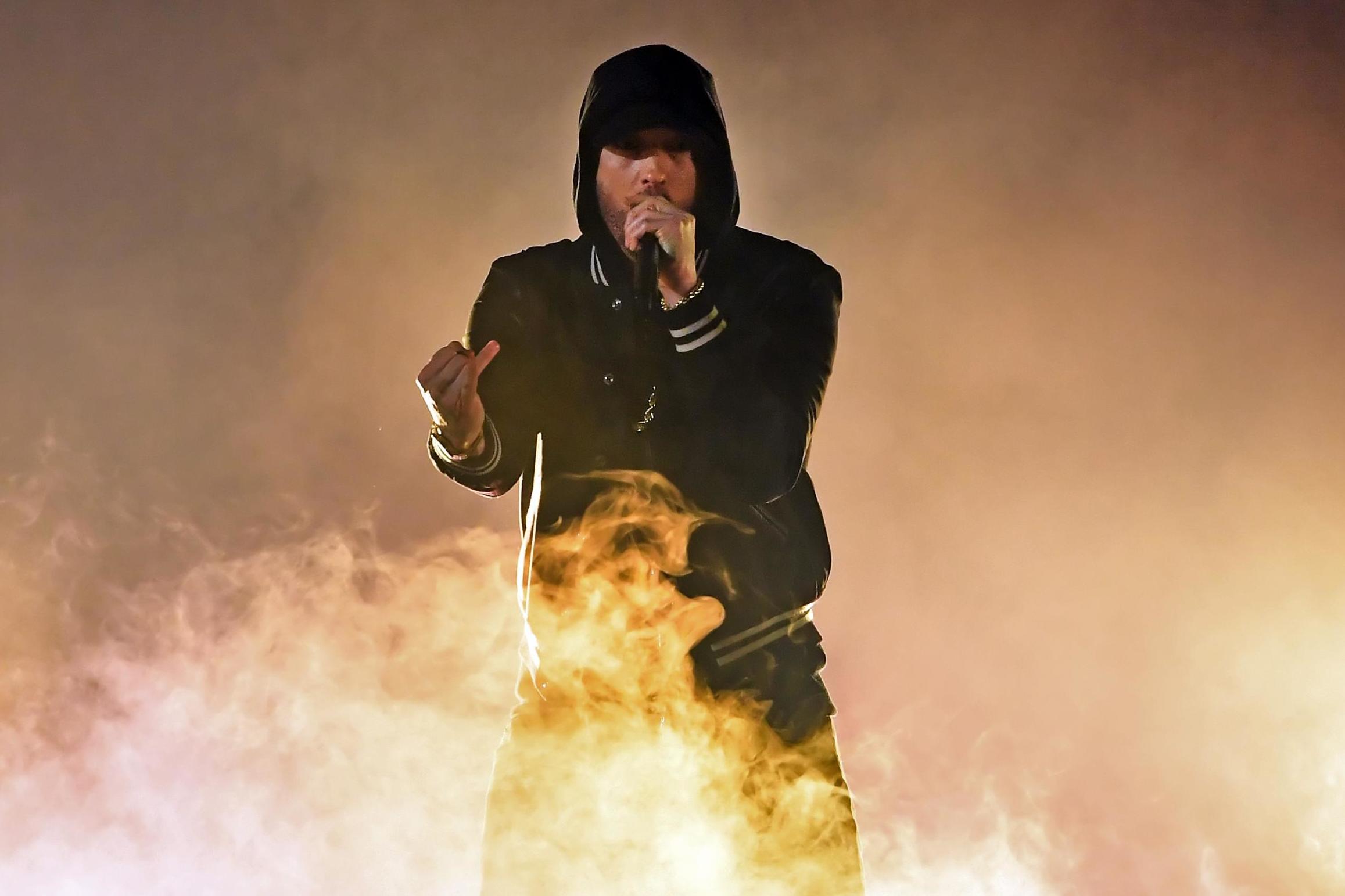 MC Lord Jamar has claimed he won a debate about white rappers in hip hop, after Eminem said he was "absolutely" a guest in the genre. 
The US rapper and producer has been a vocal critic of Eminem over the years and previously branded him a "guest in the house of hip hop". 
In an interview with KXNG Crooked, Eminem was asked if he believes this to be the case and conceded it was, although he did not mention Jamar by name. 
"The funny s**t is, with the whole beef a certain person [Lord Jamar], I never said I wasn't a guest," he said. "I'm absolutely a guest. I never said I wasn't."
Jamar then posted several tweets where he suggested Eminem's ego had prevented him from crediting Jamar with the original point. 
"I guess his EGO wouldn't allow him to say 'Lord Jamar was right the whole time, & I was buggin for coming at him the way I did…my bad…I am a guest in the house of Hip Hop,'" he wrote.
He added in a follow-up tweet: "At least the EGO was quelled enough to admit what I'd been saying all along."
He concluded: "This s**t is case closed, now all together repeat after me…WHITE PEOPLE ARE GUESTS IN THE HOUSE OF HIP HOP THAT BLACK PEOPLE BUILT! Thank you and good night. (Drops mic and leaves podium)."
Eminem recently performed at the 2020 Academy Awards, 17 years after winning the Best Original Song Oscar for his 8 Mile track "Lose Yourself".