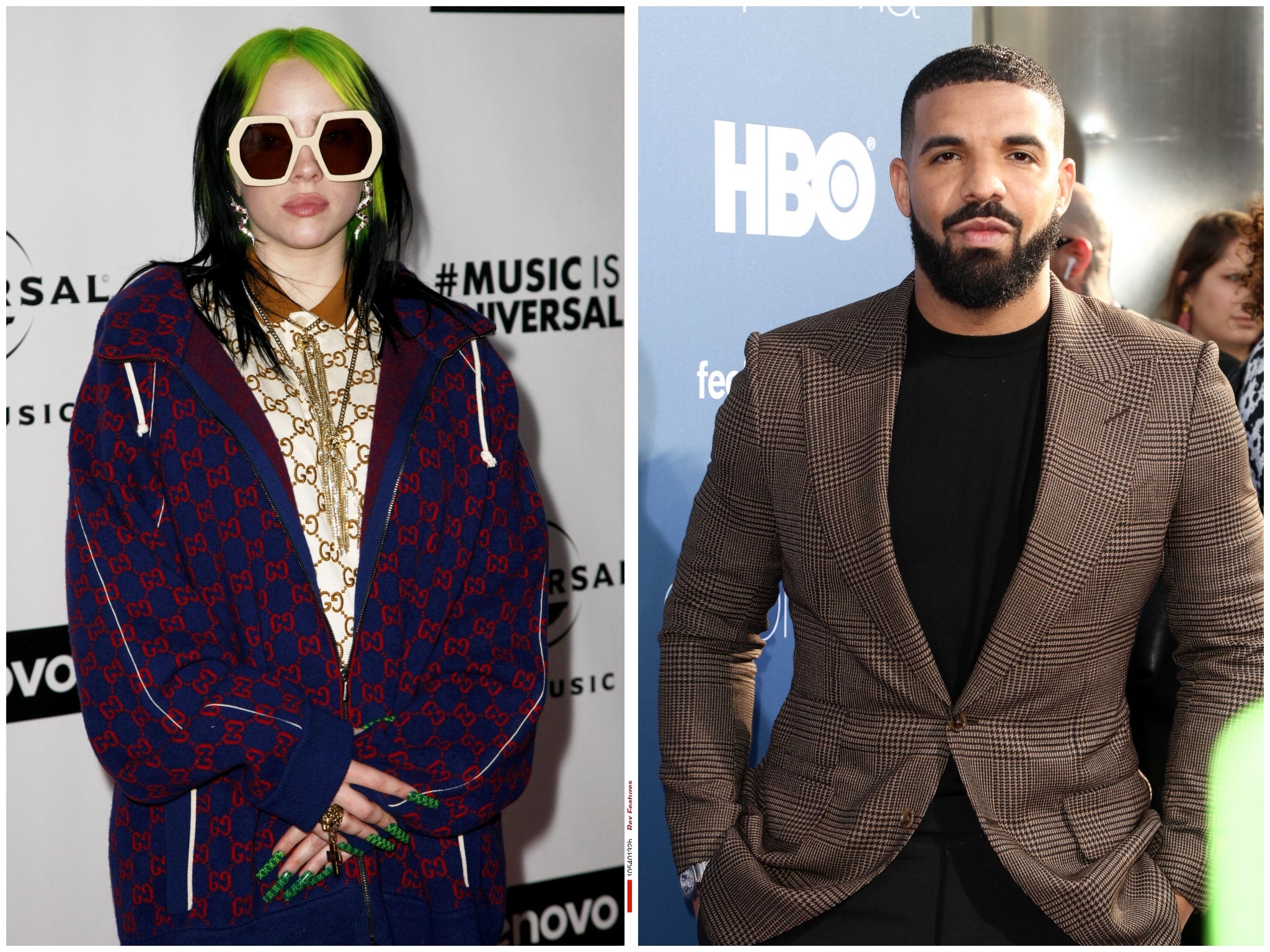 Billie Eilish has lashed out at the people who branded Drake "creepy" after she revealed the hip-hop star had been sending her text messages.
The controversy began last year, when Eilish, then 17, revealed that the rapper had been keeping personal correspondence with her.
Drake, 33, also has a well-publicised friendship with 15-year-old Stranger Things star Millie Bobby Brown. 
Talking to American Vogue magazine this week, Eilish said: "The internet is such a stupid-ass mess right now. Everybody's so sensitive. A grown man can't be a fan of an artist?"
"There are so many people that the internet should be more worried about," she said.
"Like, you're really going to say that Drake is creepy because he's a fan of mine, and then you're going to go vote for Trump? What the f*** is that s***?"
The "Bad Guy" singer left Twitter in 2018, and her account is now managed by her team. 
Eilish recently snagged five awards at the Grammys, becoming the first artist since Christopher Cross in 1981 to win in all four major categories – Record of the Year, Album of the Year, Song of the Year and Best New Artist – at the same ceremony.
She was also the youngest artist and the first women to have won all four of the big categories.